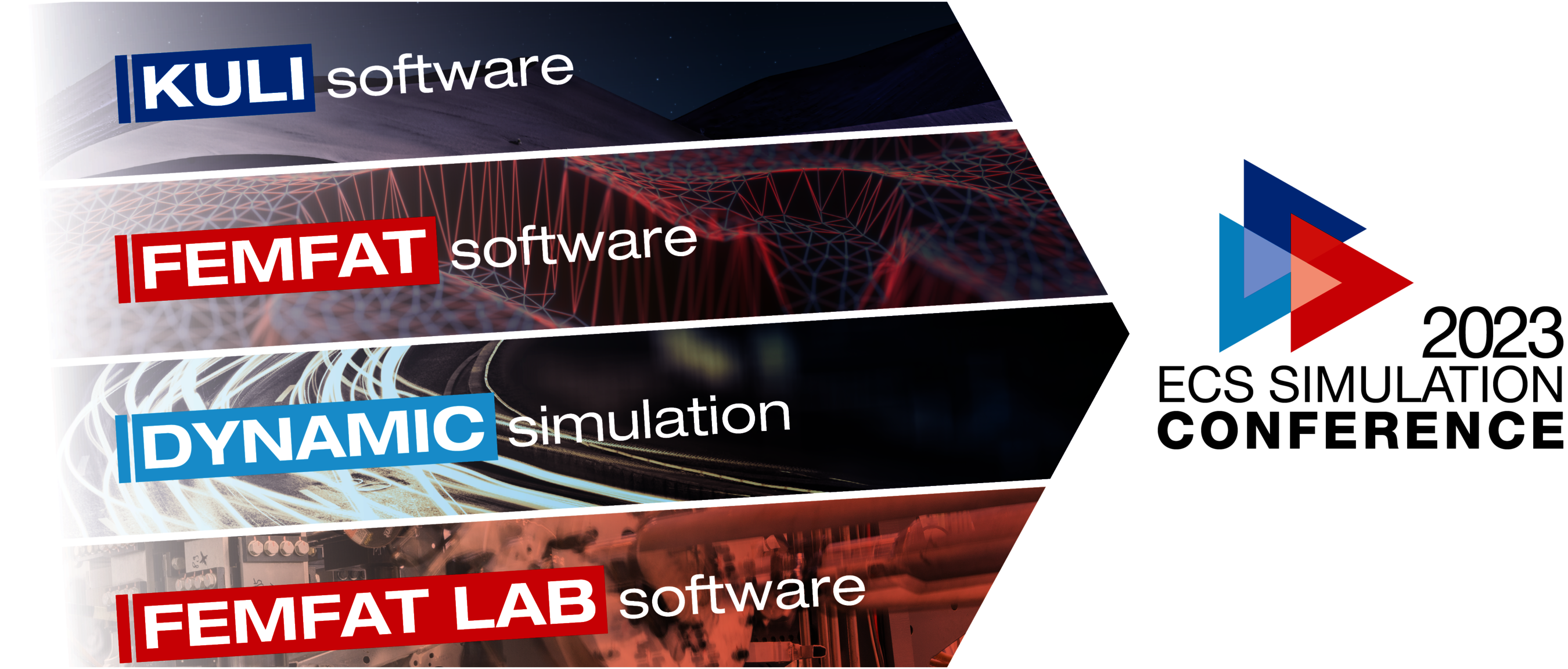 ALL GOOD THINGS ​​​​​​​COME IN ONE
User Meetings and Conferences hosted by the Engineering Center Steyr (ECS) have become hubs for sharing expertise in various fields of simulation in vehicle development.
As we are always striving for improving our events and generating more value for participants, we combine our most successful events into one – the ECS Simulation Conference 2023.
The merging of the four events
International DYNAMIC Simulation Conference
International FEMFAT User Meeting
International FEMFAT LAB User Meeting
International KULI User Meeting
creates an interesting content with lots of different inputs and knowledge of our simulation engineers.
The ECS Simulation Conference 2023 is a platform for like-minded engineers presenting their forward-looking applications and innovative techniques in fatigue analysis, thermal management and dynamic simulation. Besides, it is a practically oriented space for interdisciplinary exchange and networking.
We are convinced that the participants will benefit from the wide variety of topics and networking possibilities that the ECS Simulation Conference 2023 offers.
Date: May 10th & 11​​​​​​​th, 2023

Updates and further information will be published on this website. We look forward to getting in touch with you at the ECS Simulation Conference 2023.